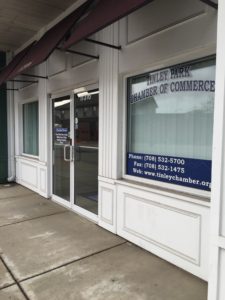 The Tinley Park Chamber of Commerce is proud to celebrate over 60 years of serving the Tinley Park community! Over the years, the Chamber has remained steadfast in encouraging the growth and prosperity of our business community. Founded in 1955, the Chamber has remained true to fulfilling our first mission statement "Vision to see, faith to believe, and courage to do." For 60 years, courageous individuals have been "doing," helping turn this business and residential community into the star of the southwest suburbs.
As the "pulse of the business community" the Chamber office fulfills many needs and offers numerous benefits and services to our members. From customer referrals, conference room rental to exclusive member discounts the Tinley Chamber is constantly seeking ways fulfill our current Mission: The Tinley Park Chamber of Commerce is committed to bringing innovative information and opportunities to businesses and the community to create a strong economy.
The Tinley Park Chamber of Commerce is honored to represent such a superb community and is proud to have had such an active role in creating an optimum environment in which to live, work, and play!
---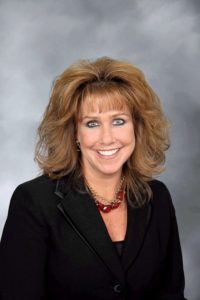 2019 Letter from the President
We extend our sincerest thanks to all for the continued support for the Tinley Park
Chamber of Commerce.  Our purpose is to promote our outstanding business
community as it makes this Village an
outstanding place to work, live and raise our families.
Our Chamber is continually growing and evolving to best serve our local community.  Through events, networking and innovative professional development opportunities, we are here to help grow your business and continue to add value to Tinley Park.
We encourage you to take full advantage of your membership
investment and play an active role within this outstanding
organization.   Your participation can lead to a multitude of
opportunities to foster growth of your business, provide networking opportunities with other business professionals, connect with
potential clients and ultimately give back to the community.
Your input is essential for the growth of all of our businesses.  We look forward to seeing you at monthly membership meetings and events.  Do not hesitate to reach out to the Chamber Office for
information. The Tinley Park Chamber of Commerce is happy to assist your business and will be even happier to celebrate the growth of your organization.   Give us a call or send us an email to discuss your business needs.  Cheers to an outstanding 2019!
Sincerely,


Theresa Nolan – 2019 President, Tinley Park Chamber of Commerce
Tinley Park High School