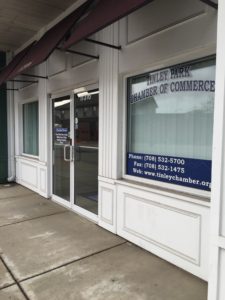 The Tinley Park Chamber of Commerce is proud to celebrate over 60 years of serving the Tinley Park community! Over the years, the Chamber has remained steadfast in encouraging the growth and prosperity of our business community. Founded in 1955, the Chamber has remained true to fulfilling our first mission statement "Vision to see, faith to believe, and courage to do." For 60 years, courageous individuals have been "doing," helping turn this business and residential community into the star of the southwest suburbs.
As the "pulse of the business community" the Chamber office fulfills many needs and offers numerous benefits and services to our members. From customer referrals, conference room rental to exclusive member discounts the Tinley Chamber is constantly seeking ways fulfill our current Mission: The Tinley Park Chamber of Commerce is committed to bringing innovative information and opportunities to businesses and the community to create a strong economy.
The Tinley Park Chamber of Commerce is honored to represent such a superb community and is proud to have had such an active role in creating an optimum environment in which to live, work, and play!
---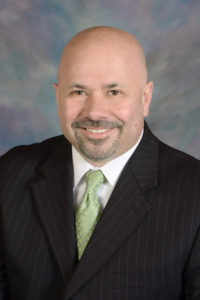 2017 Letter from the President
On behalf of The Tinley Park Chamber of Commerce, welcome to The Tinley Park Chamber of Commerce Community Resource Guide. We are proud to promote our businesses and community to our members, local residents, and visitors to our area. The Chamber is Where Business & Community Connect!
For over sixty years, The Tinley Park Chamber of Commerce has been recognized and respected for its stature in the community. With its record of extraordinary economic and community development throughout the years and its rich legacy of leadership, the Chamber continues to support the Tinley Park community.
We are an active chamber that looks to advance its members' growth and prosperity and provide increased opportunities and value for its members. The Chamber advocates for and unites the business community and advances local economic health. To carry out this mission, the Chamber supports committee work in Community Engagement, Membership Services and Membership Development.
The Tinley Park Chamber of Commerce also provides unique opportunities for members and residents alike. This includes special events such as the Tinley Park Brew & Vine Fest, the Annual Golf Outing, Rocktoberfest, downtown Tinley Bag Crawl, the various parades and more. Our member based events include "Chamber 101s" (new member orientations), Membership breakfasts, luncheons and Business After Hours as well as upcoming business round tables and workshops. These popular events provide our members an opportunity to network and meet new people, no matter what their schedule.
While supporting chamber member growth and prosperity, the Chamber also supports the work of organizations helping those in need in our community. The Chamber provides a forum for local non-profit organizations to promote seminars, fundraising events and more.  The Chamber offers scholarships to local high school seniors entering college and the Chamber supports various functions and events provided by the Village of Tinley Park. Together, we are all building a strong community.
If you are not already a member of the Chamber, we invite you to join us. If you are already a member, please take full advantage of your membership investment and get involved. There are opportunities for all needs, interests, and schedules. Contact the Chamber staff and they will help you customize your membership to your needs. Know that we are here for you and your business, we are here for the community and will continue to be a resource for information and assistance.
Please do not hesitate to stop into the Chamber office, send us an email at info@TinleyChamber.org or give us a call at (708) 532-5700. We are only a step, click, or call away and ready to help you!
Sincerely,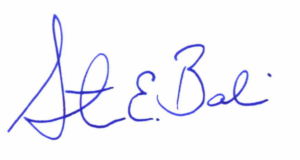 Steve Babin
Tinley Park Chamber of Commerce, 2017 President
Choice Office Equipment, Business Development