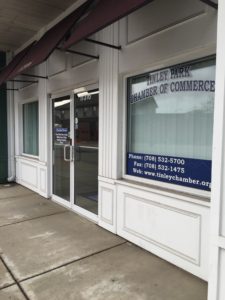 The Tinley Park Chamber of Commerce is proud to celebrate over 60 years of serving the Tinley Park community! Over the years, the Chamber has remained steadfast in encouraging the growth and prosperity of our business community. Founded in 1955, the Chamber has remained true to fulfilling our first mission statement "Vision to see, faith to believe, and courage to do." For 60 years, courageous individuals have been "doing," helping turn this business and residential community into the star of the southwest suburbs.
As the "pulse of the business community" the Chamber office fulfills many needs and offers numerous benefits and services to our members. From customer referrals, conference room rental to exclusive member discounts the Tinley Chamber is constantly seeking ways fulfill our current Mission: The Tinley Park Chamber of Commerce is committed to bringing innovative information and opportunities to businesses and the community to create a strong economy.
The Tinley Park Chamber of Commerce is honored to represent such a superb community and is proud to have had such an active role in creating an optimum environment in which to live, work, and play!
---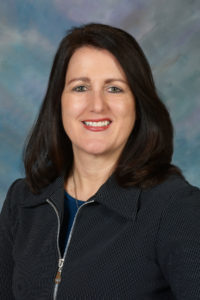 2018 Letter from the President
On behalf of The Tinley Park Chamber of Commerce, Thank You for your continued support! For over sixty years, we are proud to promote our businesses and community to our members, residents, and visitors alike.
Since its inception in 1955, this organization has been recognized and respected for its impressive stature in the community. With the Chamber's record of extraordinary economic and community development throughout the years, it has earned its position in the region. With our rich legacy of leadership, be assured the Chamber will continue to help create a positive impact to your organization.
We are an active Chamber with dedicated leaders that strive to advance its members' growth and prosperity and to provide increased opportunities and value for its membership.
 Our Chamber lives by our Mission and is "committed to bringing innovative opportunities to business and community to create a strong economy." Working together offers an energetic business environment and empowers us to grow.
 Please take full advantage of your membership investment and get involved.  There are opportunities to help you foster growth, network, promote and give back to the community.
Please do not hesitate to stop into the Chamber office, send us an email at info@TinleyChamber.org, or give us a call at (708) 532-5700. We are only a step, click, or call away and ready to help you!
Sincerely,

Maureen Cipolla – 2018 President, Tinley Park Chamber of Commerce
First Midwest Bank, Residential Lender NMLS#1068217