Host Garrett Gray sits down with Chris Fischer of Pay Roc and Joey Tomczyk of the Orland Park Granite City Food and Brewery.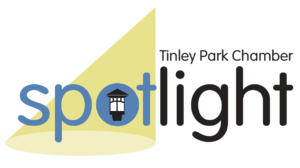 Chamber Members are invited to be a guest on the Tinley Park Chamber of Commerce Cable Television Program, The Tinley Park Chamber Spotlight! The show tapes on the first Wednesday of each month and airs the first business day of the following month. Each guest gets a nine-minute interview spot to highlight their business, events and specials. Each guest will receive an edited version of their show, once completed. The Chamber is delighted to work with the volunteers of the Community Resources Commission on this Cable Show!
The edited shows will run for a full month on Tuesdays at 6:30pm on Comcast Channel 19, Tinley TV YouTube Channel, Comcast Channel 4 and AT&T U-verse Channel 99!
Interested in being a Cable Show Guest?
Fill out the form below and let us know what months work best for you!
[ninja_form id=1]
Chamber Spotlight Archive